Roof Restoration
AJ Scutchings and Sons is a leading industry specialist in roof restoration. All of our project work is implemented without any sub-contractors. Our enthusiastic and trusted team will have a great eye for spotting details and likely faults for your property in Stevenage. We will make sure to fix poorly designed and incorrect roof work back to British Standard Specifications, which is why our customers are always happy with the work
A Roof Restoration Service to Add Value to Your Property
Our teams understand the frustration of having an unattractive roof, which can seem to take away value from your property. This is why our roof restoration service is important for resolving any issues and improving the visual quality of your property. If you have an older building in Stevenage, then it can also be a great way to add colour and style to your roofing.
Compliant with British Standards
At AJ Scutchings and Son, all of our roof restoration work complies with high British Standards. We work with the finest quality materials and use professional construction methods. This has led us to work with private schools, churches, newly built projects, and stately homes for the past 35 years.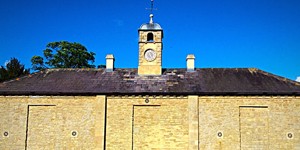 Tailored to You
Our experienced team are here to listen and focus on your individual needs when it comes to your roofing project. This is why you can book an on-site assessment with us, and we can carry out an inspection of the likely faults in your roof. We offer our services across Bedfordshire, Hertfordshire, Camden, Cambridge, Stevenage, Westminster, Kensington & Chelsea.
Why not Contact Us today to arrange an on-site assessment?