LEAD ROOFING SERVICES
We provide every aspect of lead work to include amongst others, flashings, guttering and dormers. All of our work complies with the present Code of Practice in accordance with British Standards. We have vast experience in undertaking all types of lead work, having worked on stately homes, prestigious new build projects, churches and private schools. We work in conjunction with architects on the design of new projects and also undertake work for local authorities on a regular basis. All of our lead work is undertaken by ourselves, we do not use sub contractors.
We have a very good working relationship with the lead manufacturer who we have been dealing with for over 20 years. Lead, if installed correctly can last for up to 100 years. The common problems affecting lead work are over sizing, over fixing or the wrong code size fitted. As a result this severely shortens the life expectancy and makes it increasingly vulnerable to water intake or wind lift. We have a great understanding of spotting the most likely faults, having had years of experience in putting incorrect lead work back to the conforms of British Standards. We also feel that poor design is a major contributor to lead failure and as a result we try and work with the carpenter when he designs a roof, so that we can overcome all problems.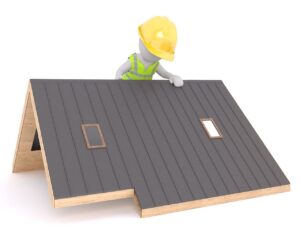 Lead has an aesthetic quality that weathers to a natural look, enhancing the visual appeal of any building plus increasing the value of a property. Not only will it protect from the elements like wind and rain it can massively improve the look of your home.
Why not Contact Us today to arrange an on-site assessment?