There may come a time that you'll need to have some work done on your roof, whether it be because of damage or just through age. If unfortunately, your entire roof needs replacing, it can be handy to know that there are many types of roofing materials available. AJ Scutchings and Son have put together a small guide to some of the materials you may wish to choose from.
Metal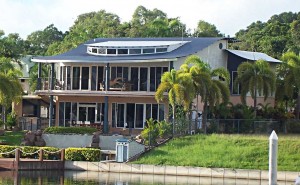 Not overly common in the UK, but it is being used more frequently, partly thanks to its style but also due to the fact that it's so easy to install. The life expectancy of a metal roof is also one of its key selling points, with most companies providing a 50-year warranty. They can survive against heavy rain and winds, rot, fire, and insects – so they're pretty much guaranteed to keep you and your house safe.
A few downsides are that it does cost to install, with it being seen as a premium material; metal roofs do need to be properly insulated as they can get cold in the winter months; they can be noisy in the rain.
Slate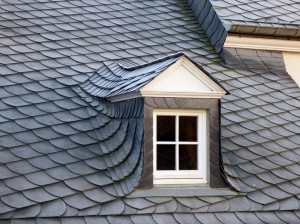 Slate roofing is a more common sight here in the UK. It has a very long life expectancy – it can last up to 100 years in fact, and is resistant to mould and fungus as well as being waterproof and burn proof.
It can be broken easily, however, so it's something to keep in mind if you live in an area that gets a lot of hail.
Thatched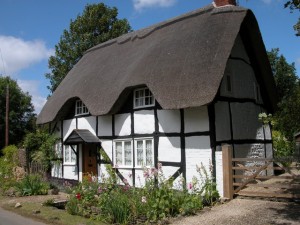 Dating back to the Bronze Age, thatch was the most common type of roofing material in the UK due to being so lightweight. Despite its look, it is waterproof as the rain forms beads that roll down each piece of thatch until it is away from the house. What's more, it also serves as insulation, so you can rest assured it won't be letting the cold in.
You can get different types of thatching and each has its own life expectancy with the worst being 10 years and the best being 40 years. Whilst all thatching will eventually succumb to the outside environment, it does look very charming while it's in place.
Clay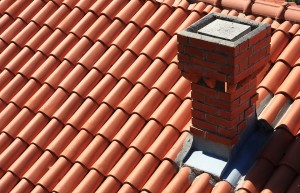 Clay is one of the most common types of roofing material you'll see, with its orange colour catching your eye every time. Its life expectancy is that of around 60 years, but there are still some tiles on historic buildings that are centuries-old.
Clay tiles can withstand high winds and even tornados and hurricanes. They are one of the cheaper roofing materials to purchase, but you can get different types so prices may rise if you go for a more premium option.
Roofing with AJ Scutchings and Son
If reading about the different types of roofing materials that are available has got you thinking about your own roof restoration, get in touch with us and we'll be happy to help. You can call us on 07778 188 952 or fill in our online contact form and we'll get back to you shortly.