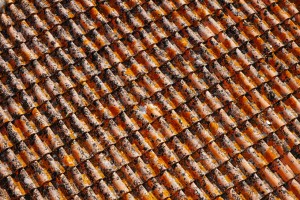 Roof restoration is a vital task to undertake to ensure that your roof – and thus your house – remains in a strong, sturdy, and clean condition for years to come. Should you inspect your roof and discover that there a multitude of issues and problems with the surface, it could be time to consider a thorough roof restoration. Below, AJ Scutchings and Son have listed three complications that could occur if you leave your roof damaged for too long to highlight the importance of roof restoration.
Pests
Should your roof be damaged accidentally and you do not notice, you could be leaving your roof vulnerable to nesting birds and animals. Once a bird has entered your roof and made its nest within the attic, it is nearly impossible to get rid of them ethically, as noted in a previous AJ Scutchings and Son blog. Seal any and every hole you can see within your loft space using sealant if possible, although a wire mesh can be a great temporary fix. During the winter months, employ a roofing specialist to inspect your loft space, close the holes, and fix the roofing structure if necessary. In this instance, a small roof restoration is vital for ensuring that you aren't attracting potential pests and animals to your warm and cosy property.
Water leakage
It may be fairly obvious, but your roof protects the rest of your property from water damage. If your guttering system is old, outdated or blocked by fallen roof tiles, a roof and gutter restoration could be in order. Regular checks should be carried out to make sure that your guttering system is working to its highest standard – and should you find that is isn't, AJ Scutchings and Son can be with you quickly to figure out your next steps.
Interior and exterior damage
Aspects such as water damage and strong weather conditions could be determinantal for both the exterior and interior of your property. If your roof has cracked under the pressure of adverse weather or simply due to regular wear and tear, the effects will extend far past just the roof. Water leakage, for example, could find its way to your interior walls and cause condensation dampness. A roof restoration would help to spot exterior damage before it penetrates your interior.
There are a number of steps to take when considering a roof restoration, and consulting with a professional is certainly among them. AJ Scutchings and Son have the capability to offer expert roofing consultations and on-site visits to best determine your roofing needs. Simply call 07778 188 952 today to be placed in touch with a member of the team who is the ideal person to answer your roofing queries.