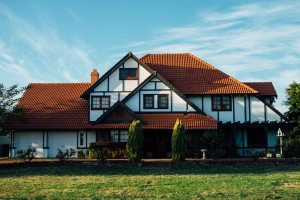 Whether you are relocating or buying a house for the very first time, there are a number of maintenance issues that will need to be considered upon signing the contract. As exciting as the entire process is, you'll want to protect your investment by ensuring that all aspects of your new home are in tip-top condition before moving in. Your roof is an integral aspect of your new home – a small issue such as a leak or hole in the guttering could lead to long-term damage in the future. As a new homeowner, it is your responsibility to make sure that your roof is in a steady position to avoid costly repairs in the near-future.
Below, AJ Scutchings and Son have offered three measures new homeowners should take to ensure the longevity of their new roof.
Get a professional inspection
A home inspection is vital to every new homeowner, as the results will provide you with a good indication of the aspects to your new property that are in good stead, and those that aren't working to their optimum potential. Even getting a professional roofer to take a look, separate from the home inspection, is a good way to make sure that an experienced eye has surveyed the entire area. If either inspection mentions roofing issues, it is worth budgeting for roof repairs or even an entire restoration in the coming years.
Is the roof energy efficient?
With such a conscious effort nationwide to make everything more energy efficient, you might want to take a closer look at your new roof and determine whether or not it is energy efficient. It is no secret that energy efficient roofing materials will help to lower your annual energy costs – for example, damage to your roofing insulation could mean that cold air is leaking into your attic, and thus the rest of your property. If you're living in a hot climate, which isn't something UK residents need to be worried about particularly, the roofing material should reflect the sunlight off your roof and ensure that the property does not absorb unnecessary heat.
Look at the surrounding roofing area
Your roofing system is comprised of more than just tiles. Your gutters, soffits, and fascias should all be inspected thoroughly. As they are exposed to elements such as harsh weathers and pests, your gutters are likely to be your first roofing casualty. Avoid guttering problems by cleaning them and removing debris such as leafs and branches that could get lodged and cause a leak if left for too long. A professional roofing company such as AJ Scutching and Son will be able to visit your new home and audit your soffits, fascias, and gutters, offering advice and experienced knowledge to make sure that your roof and surrounding areas are up to speed.
As a new homeowner, there are a thousand things to think about when moving into your new property. Let AJ Scutchings and Son take care of all your roofing needs; able to service the entire Bedfordshire area and beyond, our experienced team of roofers can visit your new property and carry out an exhaustive roof inspection to put your mind at east. Do not hesitate to contact 07778 188 952 at your earliest convenience to arrange an on-site visit.