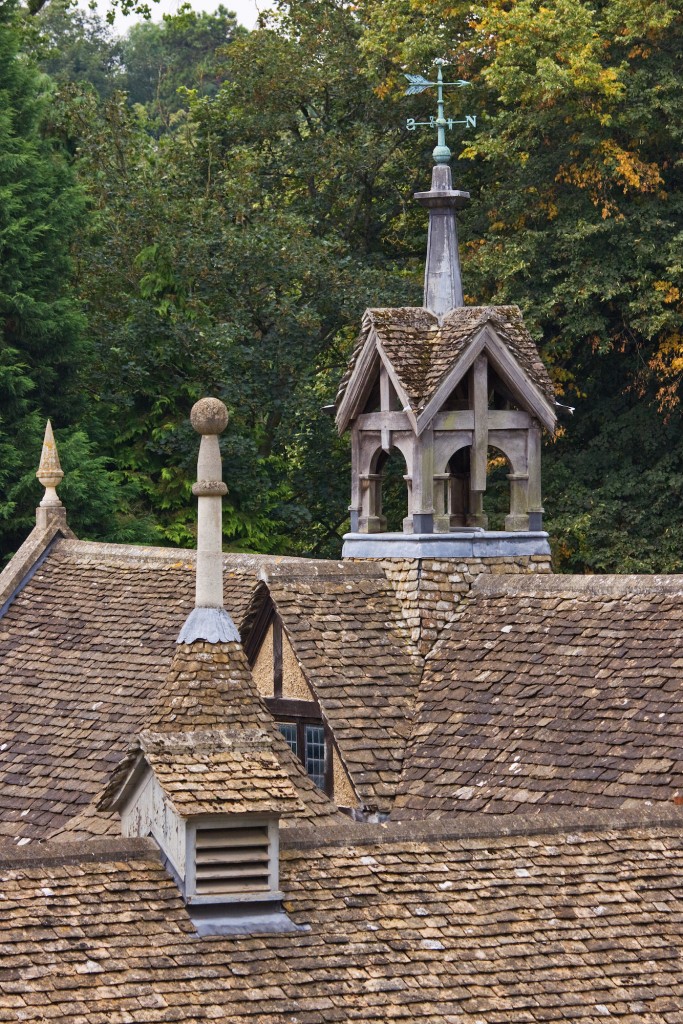 Lead is still an extremely valuable asset for many traditional buildings in Hertfordshire when it comes to weather protection. Even when it is not used as roof covering, it can still be present as guttering or flashing.
Before cast iron became common in Hertfordshire, lead roofing was used widely as the main material for rainwater pipes and cisterns. Lead roofs and gutters are made by laying sheets of lead onto timber boards. Jointing details allow the sheets to integrate , producing a weatherproof surface.
Lead sheets come in different weights and are given code numbers. Code 7 for example is used for larger sheets on historic roof repairs. The number indicates the lead is of a thickness to weigh 7lb per square foot.
Lead can remain on a roof for generations, but as with all roof coverings, some deterioration eventually occurs, mostly at the joints and junctions. Due to repeated warming and cooling, large sheets of lead have a tendency to 'creep' down a roof slope.
Occasionally, lead roofing can deteriorate from below. This is often due to weather changes when the lead is laid, or changes to the inside of the building that can be significant. Condensation is at the heart of the problem, and various measures can be taken to protect newly-laid lead from this corrosive acidity. This include laying the roof in spring and applying a chalk emulsion.
Patch repair is possible, but requires heat, which has in the past lead to some disastrous house fires. The National Trust now has a stringent policy on lead burning.
Lead roofing has been used on some of the country's best buildings, with an enviable record of performance and longevity. Not much can beat it.