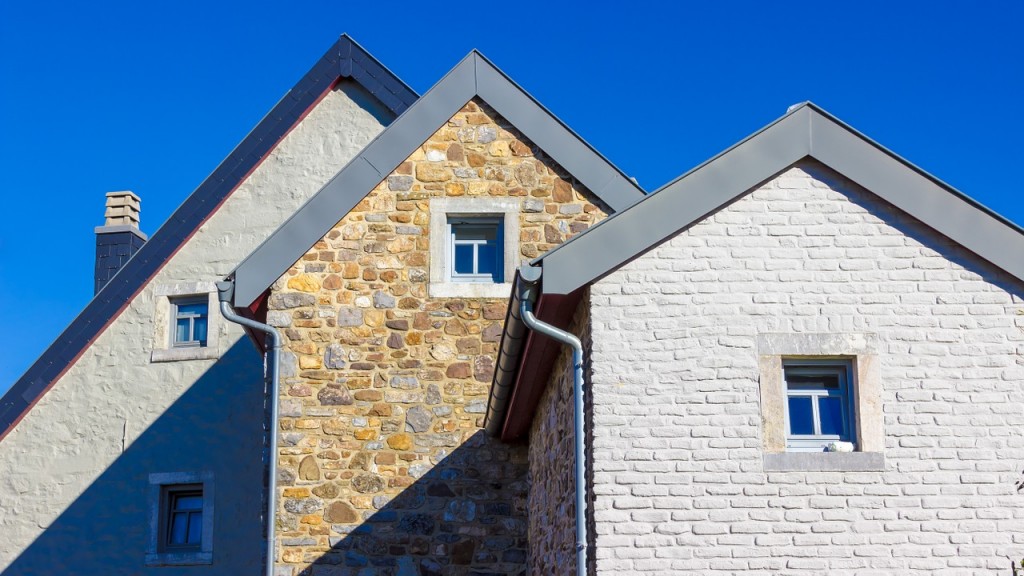 Although you may not know it, gutters are an integral aspect of the home. When they're working effectively to direct water away from your exterior walls, you should not notice the ongoing distribution process which prevents potential roofing or foundation issues. While regular cleaning of your guttering system will help to extend the longevity of the process, eventually you may find that your gutters simply aren't working anymore. Below, AJ Scutchings & Son have detailed 4 warning signs to look out for when considering new gutters.
Peeling paint
Gutter paint is specifically designed to withstand the erosive properties of heavy rain and other damaging weathers. If you notice that paint appears to be peeling from the gutter, it could be a sign that the guttering system is rusting, an indication that the water collected is not draining away as it should. Inspect the peeling paint further, as it could mean that your home is in need of new gutters.
Pooling water
Have a look at the foundation of your home for any pooling water. This is an important sign that your guttering is not working to drain the water away from your exterior walls. It could simply be a clog which is easily fixed by a roofing professional, or it could suggest that your guttering system needs an overhaul.
Gutters pulling away from the roof
If you notice that your gutters are pulling away from the roof, this could mean that the water is not draining away properly and rotting the fascia boards attached to the roof. Sagging gutters could also indicate that your home may need new gutters, as sagging gutters often happen when the weight of the water is too heavy to retain.
Spotting rot and mildew
Rotting and mildew are crucial indicators that your guttering system could need replacing. If exterior elements which sit directly under the gutters such as window sills are beginning to show signs of water damage, it could be time to invest in new gutters which won't cause irreversible harm to your home.
As professional roofers, AJ Scutchings & Son are able to expertly advise on a number of roofing issues, such as installing new gutters for your home. Get in contact with the team today by calling 07778 188 952 to find out more about our skilled services.