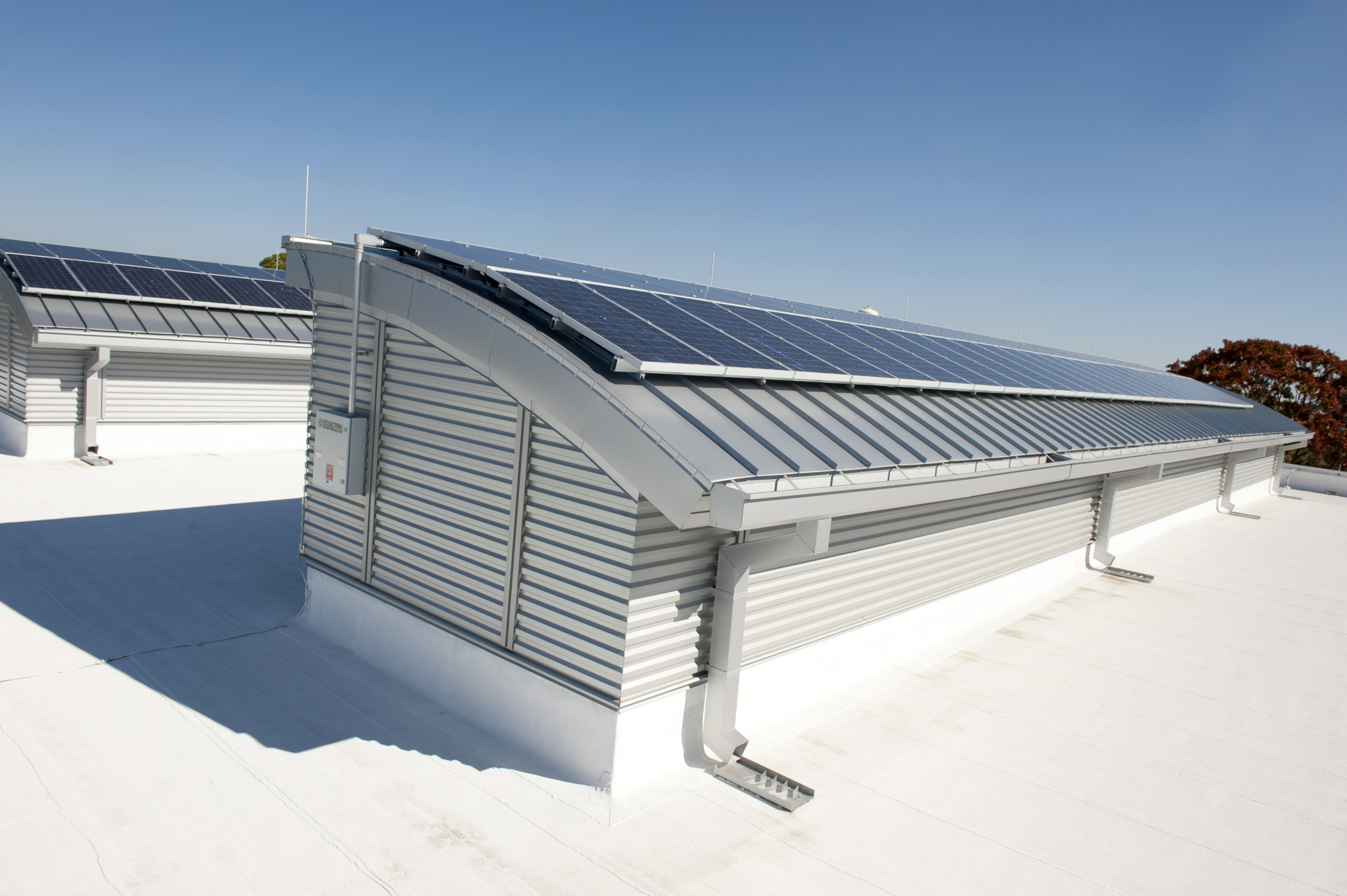 Sustainability – much like the rising temperatures of planet earth – is a hot topic in modern roof design. Architects, designers, and engineers alike are looking into ways to provide the most efficient roofing solutions for the buildings they work on, which can be more complex than it might seem.
Seeing as – here at AJ Scutchings and Son – we have an affinity for sustainability and environmentally-viable construction, as well as roofing itself, we put together a quick guide to sustainable roof design in our latest blog post.
The Main Facets of Sustainable Roof Design
Sustainable roof design runs deeper than to simply add solar panels or throw some grass on top. There are different areas that contractors must consider in order to cater to all of the different features of design that fall under the 'sustainability umbrella'.
First, and perhaps foremost in everyone's' mind when they think of sustainable roofing, energy sustainability is essential to environmentally-friendly design. Naturally, the goal here is to save – or even produce – energy with proper insulation and solar energy installations.
Water capture is an often omitted aspect of sustainability in architecture that is specifically tied to the roof design. With thoughtful composition – including optimal catchment area, conveyance, and filtration – rainwater can be harvested and utilised for building and landscaping, which helps reduce the impact on civil water sources.
The 'urban heat island effect', which is the phenomenon of urban areas being warmer than the surrounding areas, can be offset by implementing 'cool roof design'. This technique focuses on reducing the need for air conditioning, by having the roof itself 'reflect' the heat from the sun and therefore reducing the energy required by the building, minimising environmental impact (among various other benefits).
Materials are a huge indirect impact that roofing has on the environment. Contributing to 5% of the annual waste sent to landfill in the US, by improving the quality of materials used and recycling them more often, this impact can be offset. The lifespan of a roof is relatively short (in most cases), but with modern technology, this is rectified. State-of-the-art roofing materials can help reduce the amount of waste taken to landfill by lasting longer and, in some cases, being recycled – therefore also increasing the service life of the building itself.
In Practice
In practice, there are various means of adhering to the aforementioned principles of sustainable roof design that are not, entirely, complex in and of themselves. For example, solar tubes and panels can help to supplement or supply a building with power, while efficient insulation and the right roofing materials cover both the reduction of energy required and the lifespan of the roof itself. Essentially, with conscious roof design and a considered approach, we can all work toward actively reducing our impact on the environment.
AJ Scutchings and Son
Here at AJ Scutchings and Son, we have over 35 years of experience in the roofing industry with our services covering roof restoration, flat and lead roofing projects, as well as guttering and much more.
If you'd like to hear more about what we can do for you, then please get in touch with our friendly team by calling 07778 188 952 or filling out our simple contact form.